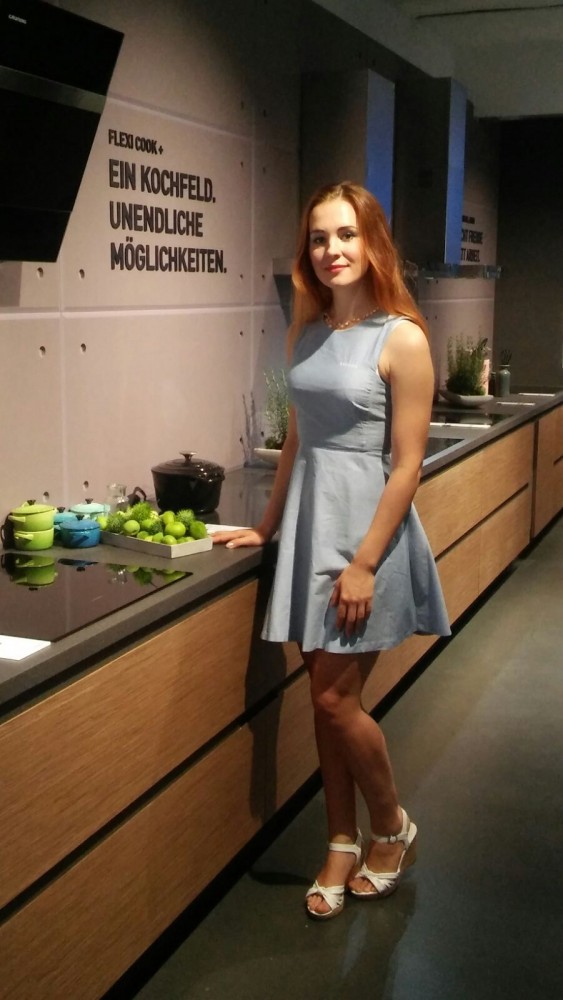 First of all: We are no escort agency and neither, mediate jobs of this kind.

First of all: A fair hostess is not to be confused with an escort service! We do not arrange such jobs.

Trade fair hostesses support customers at the stand at the trade fair. By now, they are a must for every exhibitor. They represent the company, welcome customers on site and make the first contact. In addition, they distribute information material and giveaways to visitors, supervise competitions and take on service activities such as serving coffee or cold drinks.
The classic hostess wears a business outfit, depending on the trade fair and the company, it may be that casual clothes, a costume or even elegant dresses are worn instead. Everything always in consultation with the hostess in advance and exclusively with her consent.
Promotion:
Similar to the hostess/host, the promoter acts in the interest of the company and draws the attention of the customers to the company or the product. You will often find promoters in the city centre (e.g. UNICEF tents) or supermarkets (for tastings) to introduce a new product or at new openings or special events, e.g. at Christmas time. Promoters address customers directly. They hand out give-aways, run competitions, conduct surveys or draw attention to the event/opening.
As a promoter, you should have a certain amount of self-confidence and be able to approach people openly.